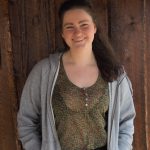 My name is Anna Handal Hellesnes, and I am 18 years old. Furthermore, I am in my second year of the International Baccalaureate Diploma Program (IB). I attend a school called Nesbru, outside of Oslo, which is the capital of Norway. I've lived in Bærum for all of my life, except when I was an exchange student in Auckland, New Zealand. In New Zealand I experienced being a part of an international environment, which I really enjoyed. Today I'm lucky to say that I have friends all around the world.
Earlier I've been a delegate, and the ambassador of the Norwegian delegation at the MEPBSR session in Oslo in the autumn of 2015. This was a great experience, and now I'm very excited to be your committee president. I've always been interested in politics and to see engaged youth discussing world politics across land boarders is amazing. Hopefully I'll be able to give you all a great experience in the committee!
I will be chairing the Committee on Constitutional Affairs, and we will be discussing how to tackle the increasing populist nationalism in Europe and how to encourage youth participation. Combined with this we will discuss how to reduce the gap between the political elite and the civil society. To me this is probably one of the most interesting topics in our world today. Two very good examples of why this is an important issue, is Brexit and the nomination of Donald Trump as the Republican Presidential Candidate. I am certain that Brexit will be discussed during our committee work, however our main focus will be on how we can prevent similar elections in other European countries, such as Grexit or Departugal. I believe that the creation of a healthy political world starts with increasing youth participation.
Europe's New Generation of Nationalists: Understanding the Appeal of Contemporary Radical Nationalism for European Youth by Madeleine Ingino
(This article is very long, so please focus on the interviews)
Dangerous harbours: Populism, Extremism and Young People by Peter Kreko
New Eurobarometer Survey on Young People Reveals Decreasing Involvement in Out-of-School Activites