Programme – International Youth Seminar, Copenhagen Oct 1-5, 2021
The seminar will be MEP like, using its methods etc. but slightly different, too, since funding is linked to the debate on the future of Europe going on in all EU countries now. Introduction to MEP, please see www.mepbsr.org
The seminar will be a preparation for future MEP sessions as well as focusing on the Conference of Europe topics (4 selected).
Teambuilding downtown (Meeting place: Rysensteen Gymnasium outside)
Welcome by Nina Nørgaard MEP BSR
Introduction to programme by Lea Krusell
Presentations by invited speaker, Milosz Jeromin Zielinski, PhD
Workshops – end of part 1
Workshop debates continued (lunch included)
– end of part 2
General Assembly / Presentation of results
Major points for discussion on Monday to be selected as well as 4 editors for the upload to Conference of Europe digital site
What is the role of this digital platform?
The digital platform is the hub of the Conference: it is your way to get involved and speak up at the Conference. Here you can share your thoughts on Europe and the changes which need to happen, see what others have to say, etc.
Excursion/Touring the canals of the harbour
Dinner/Social evening (tba)
Presentation for public audience
Europahuset, Gothersgade 115, København K
Oplev Europa (oplev-europa.eu) English version available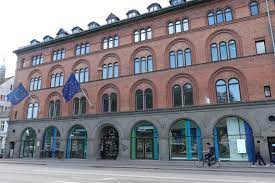 Discussion and closing ceremony
Lunch
Sightseeing in Copenhagen/Nørrebro
Optional departure/
Individual activities