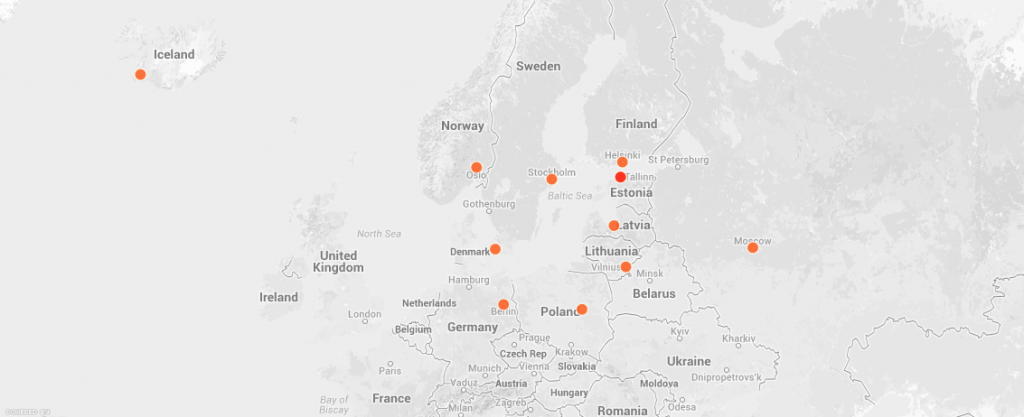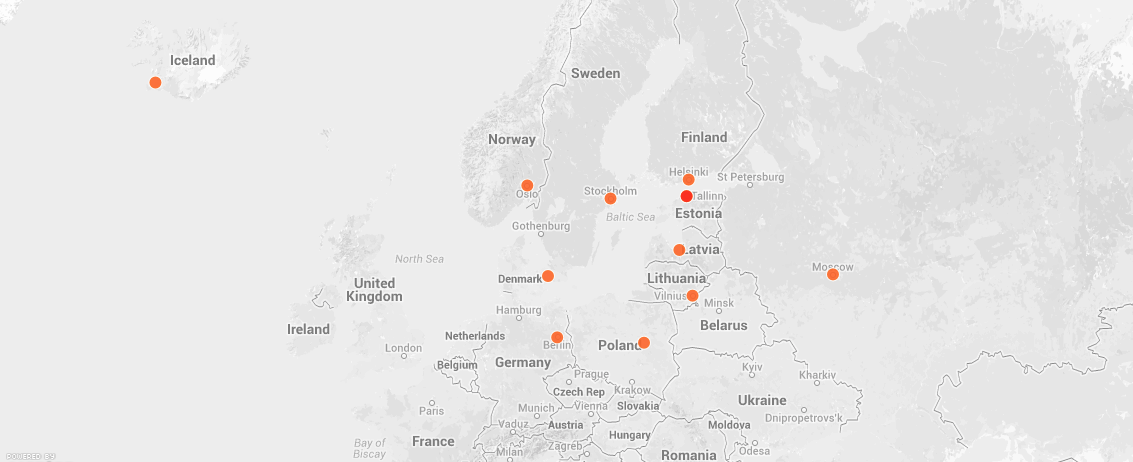 The MEP Baltic Sea Region Program is a non-partisan leadership program for youth in  Estonia, Denmark, Iceland, Finland, Germany, Latvia, Lithuania, Poland, Norway, Russia and Sweden. The aim of the MEP Baltic Sea Region program is to develop interest and skills in addressing high level international issues jointly among high-school students in the 10 countries around the Baltic Sea.  The program is a training ground for future leaders and politicians.
The vision of the MEP Baltic Sea Region Association is to:
Build relationships between youth in the Baltic Sea Region.
Penetrate common Baltic Sea Region issues.
Give insight into each individual's potential to affect society's development, both nationally and internationally.
Focus on trade, industry, politics and culture.
Give insight into modern democracy and the parliamentary system, using the European Parliament as an example.
Develop debating skills in large international forums
The working language during MEP is English . Ten students are chosen to represent each member country. Together they comprise a delegation. Each delegate represents their native country in a committee, which discuss high-level international issues. Each committee has their own specified subject to discuss.
The committee members' common goal is to reach a resolution that they all support and can defend in front of the General Assembly. The resolution from each committee provides suggestions and solutions to issues and conflicts in the EU; which is then presented, at the General Assembly of the MEP.
The MEP program is also a cultural and social event , which gives the participants the opportunity to experience the diversity of the 10 countries around the Baltic Sea, and be a part of numerous social events, such as teambuilding, sightseeing, along with living with a family in the host country.
In addition to the intense and exciting program there is an opportunity for the participants to explore the host country together with new-found international friends.
The Model European Parliament (MEP) program was founded in 1994 to educate young people about European cooperation. The MEP's goal is to unite the young adults of Europe to a greater understanding of European integration and a closer penetration of common European issues as well as knowledge about EU institutions. The program develops political awareness and an understanding for Europe's diversity. The MEP program has successfully expanded into regional organizations in several parts of Europe. Sweden, Finland and Denmark have participated in the Model European Parliament Program since 1994. Under the aegis of the Pan European MEP in the Netherlands, a specific program is offered in the Baltic Sea Region since 2004.
---
Background
The MEP Baltic Sea Region Foundation was founded in 2002 by five Swedish high schools (Tensta Gymnasium, Thorildsplans Gymnasium, St Petri Skola, Allvar Gullstrand Gymnasiet and Viktor Rydberg Gymnasium), and two Danish high schools (Metropolitanskolen and Sankt Annae Gymnasium) and one Finnish high school (Grankulla Gymnasium) together with the House of Europe in Vilnius, Lithuania.
For more information contact Nina Norgaard in the MEP BSR office:
+45 26 20 11 05