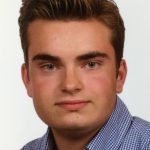 I'm Thibault Goemaere, I'm 17 years old and live in Belgium.
I speak Dutch, French, (a bit of) German and of course English.
When I was at the MEP sessions, I experienced the bonding of different nationalities and I saw the most intense debating. It all inspired me.
MEP is certainly an extraordinary experience, so it was for me, and you as well.
You get to know people from other countries with other ideas, you learn a lot of things and will further develop your skills! And maybe most important you get to know people and become friends, which creates many opportunities.
Now it is your turn to prove yourself and show us all of your talents.
I'm glad they give me the honour to guide you in this wonderful adventure!
If you have any questions feel free to contact me.
Below you find several links with some useful information:
http://ec.europa.eu/taxation_customs/common/links/tax/index_en.htm
http://ec.europa.eu/europe2020/pdf/themes/02_taxation.pdf
Till soon …
With kind regards
Thibault Goemaere