Dear delegates, presidents, teachers and guests,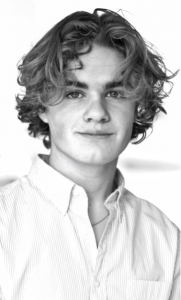 It is my pleasure in welcoming you all to the unique Russian city, seaport and exclave: Kaliningrad.
Being located in the most western part of Russia, this city has unique and advantageous access to the Baltic Sea. At 15 000 square kilometers, the territory surrounding Kaliningrad is half the size of Belgium, however, being a part of Russia, Kaliningrad would be considered a city in the largest country in the world. Regardless of how you look upon it, you will be visiting a member of the MEP BSR family over the course of five days. Throughout these days, you will obtain more knowledge and experience than you ever thought was possible in this time-scheme. The environment is set and the city, seaport and exclave, Kaliningrad, is waiting.
During your stay in Kaliningrad, you as delegates, will in six different committees be acknowledging current problems in the EU and later discussing, debating and agreeing upon solutions to these issues. These solutions are then to be defended in the General Assembly, where other delegates will challenge and criticize what you have put forward. All this, with the guidance of your assigned committee president. In addition to sharing your thoughts and perspectives, you will also be receiving cultural knowledge during your sojourn in Kaliningrad. You will have the privilege of taking part in different activities where you will be acquainted with both the Russian culture as well as your fellow delegates.
By taking part in MEP BSR 2016 in Kaliningrad, you are unfolding and opening yourself to an experience that will not soon be forgotten. Having previously attended multiple sessions in recent years, I can honestly admit and confirm that MEP truly is an amazing experience and definitely one you shall take advantage of. Remember, you the delegates are an exclusive group of individuals who have been hand-selected by teachers, mentors and other authoritarian figures to be a part of this memorable and advantageous experience, an experience few have the chance of being a part of. See your visit in Kaliningrad as an opportunity to obtain knowledge, acquaintance yourself with a foreign country and meet new friends from different cultures. Be curious, be open and be prepared!
Best of luck,
Edwin von Krusenstjerna
President of the General Assembly